Family Partnership Conference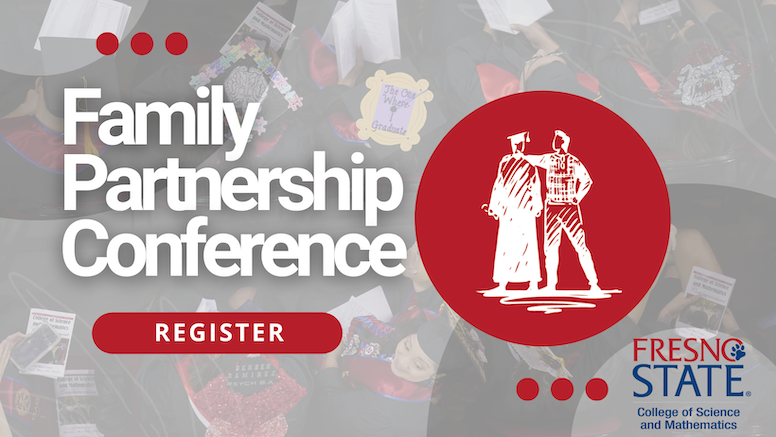 All incoming freshmen and their families are invited to our annual Family Partnership Conference. Each year over 1,000 students and their families attend our one-of-a-kind event.
What you can expect:
• Meet the team - Meet some of the professors and faculty from the College of Science and Mathematics
• Learn about resources - Discover programs that can help you or your student succeed in the college journey.
• Support your student - Participate in interactive sessions to help your student develop a healthy, happy, successful college lifestyle.
Saturday, August 19, 2023
---