Art Exhibit: Thresholds in Parameters of what it is to be…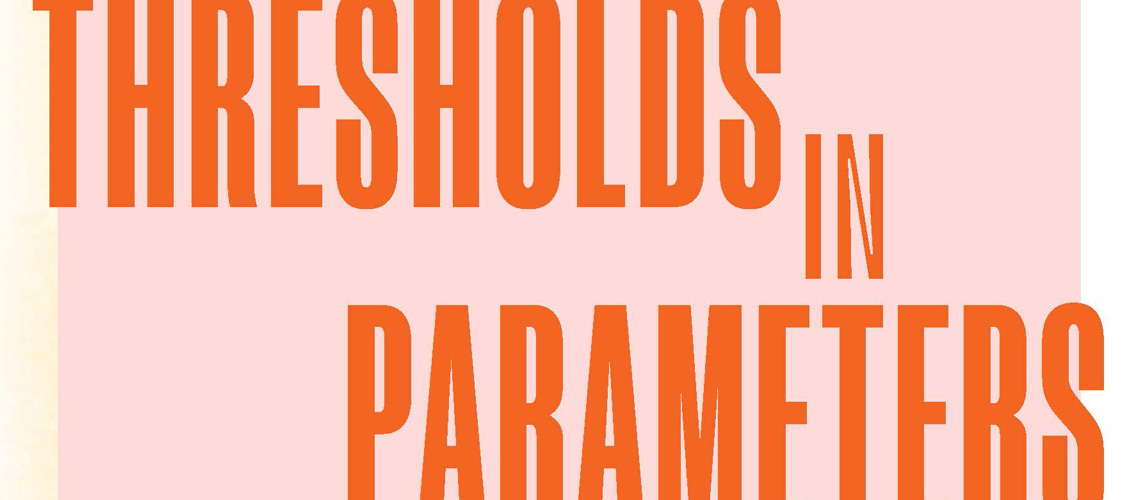 The Fresno State Department of Art, Design and Art History presents the multi-venue exhibition "Thresholds in Parameters of what it is to be…," which runs from Jan. 23-Feb. 16 at the Phebe Conley Art Gallery on the Fresno State Campus and the M Street Graduate Studios in Downtown Fresno. The galleries' walls include the works of 52 women artists from Ethiopia, Yemen, Iran, Yugoslavia, Bosnia, Russia, Ukraine, Jamaica, Canada, Peru, and Mexico, alongside local artists.
"Women of all colors and all ages," said Jamie Nakagawa Boley, the Fresno State art lecturer who is curating the events. "Seriously talented women artists inner-mixing with our community of equally talented women artists will be in this show."
Featured among the women are internationally recognized artists Claudia Hart, Pamela Sneed, and Nancy Youdelman. They will be giving a panel discussion on Jan 26th, followed by a reception at Conley Gallery with a poetry reading by Pamela Sneed.
Gallery Hours, events and locations:
Phebe Conley Gallery hours: Monday-Friday, 10 a.m. to 4 p.m. from Jan. 23-Feb. 16.

Artist's Talk

with Nancy Youdelman, Claudia Hart and Pamela Sneed at 3:30 p.m. Thursday, Jan. 26 in Conley Art 101.

Opening Reception

from 5-8 p.m. Thursday, Jan. 26 featuring a poetry reading by Pamela Sneed

Graduate Studios at M Street hours: 12-4 p.m. Feb. 4 and 11.

Opening Reception

from 5-8 p.m. Thursday, Feb. 2 during Art Hop
All of the events and galleries are free and open to the public.
Fresno State alumna Nancy Youdelman has been exhibiting her artwork since 1971. She has the distinction of having been part of the very first feminist art class that was taught by Judy Chicago in 1970 at Fresno State. She continued her participation in the Feminist Art Program (1971—1973) at California Institute of the Arts where she participated in the internationally acclaimed project, Womanhouse (1972), receiving her BFA from CalArts in 1973 and her MFA with an emphasis in sculpture from UCLA in 1976. Youdelman has had a varied and interesting career: she worked as an artistic consultant on the 1975 Rolling Stones concert in Los Angeles, was a founding member of both Grandview Gallery at the historic Woman's Building in Los Angeles and Double X, a feminist collective, and was a university art instructor for 20 years. She has been the recipient of numerous awards including grants from the Pollock/Krasner, the Adolph and Esther Gottlieb and the Tree of Life Foundations. Her extensive exhibition record includes many national and international exhibitions; her work is in many private and public collections including the Brooklyn Museum, San Francisco Museum of Modern Art and the Museum of Modern Art in New York City.
Pamela Sneed is a New York-based poet, writer, visual artist, and performer. She is the author of the books Imagine Being More Afraid of Freedom than Slavery (1998) and Kong and Other Works (2009), as well as the chapbooks Lincoln (2014), Gift (2015), and Sweet Dreams (2018). Her poetry has appeared in 100 Best African American Poems (edited by Nikki Giovanni, 2010), Best Monologues from Best American Short Plays (edited by William Demastes, 2013), and Zoe Leonard's Transcript of a Rally (2016). Her visual work was featured in the group show Omniscient at Leslie Lohman Museum. She won the 2021 Black Queer Art Mentorship Award for her leadership and literary talent. Sneed earned her B.A. from Eugene Lang College and M.F.A. from Long Island University.
Claudia Hart emerged as part of a generation of 90s intermedia artists examining issues of identity and representation. Since the late 90s, when she began working with 3D animation, Hart embraced these same concepts but now focusing on the impact of computing and simulations technologies. She was an early adopter of virtual imaging, using 3D animation to make media installations and projections, and later as they were invented, other forms of VR, AR and objects produced by computer-driven production machines. At the School of the Art Institute of Chicago, where she is a Professor, she developed a pedagogic program based on her practice - Experimental 3D - the first dedicated solely to teaching simulation technologies in an art-school context. Hart's works are widely exhibited and collected by galleries and museums, including the collections of the Whitney Museum of American Art, the Museum of Modern Art, and the Metropolitan Museum. Her work has been shown at the New Museum, produced at the Eyebeam Center for Art + Technology, where she was an honorary fellow in 2013-14, at Pioneer Works, NY, where she was a technology resident in 2018, and at the Center for New Music and Audio Technology, UC California, Berkeley where she is currently a Fellow. She lives in New York, is represented in the US by bitforms gallery and is married to the media artist Kurt Hentschlager.
Tuesday, January 31, 2023
Other Dates For This Event:
---
Contact:
Benjamin Kirk

Phone: 5599748507

Categories:
5225 N Backer Ave

Fresno
,
CA
93740
United States
Cost:
Free and open to the public