CineCulture Screening: The Investigator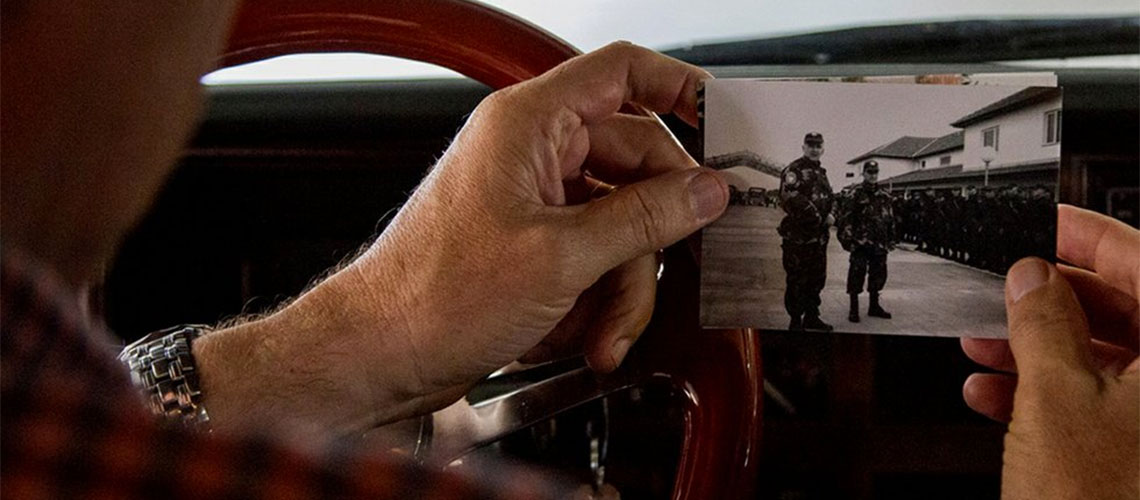 Discussant: Vladimir Dzuro (the investigator featured in the film).

In Czech, Croatian, Bosnian and Serbian with English subtitles.

74 minutes.
A former investigator for The Hague Tribunal in The Hague, The Netherlands, returns to the Balkans, to places in Southern Europe where war crimes were committed in the 1990s. Can justice be brought from the outside? Czech film director Victory Portel tells the story of Vladimír Dzuro, the first Czech investigator to have worked for the International Criminal Tribunal for the former Yugoslavia. Dzuro collected evidence against war criminals and hunted perpetrators of ethnic cleansing. The two biggest cases include the Ovcara massacre related to Vukovar's mayor Slavko Dokmanovic, and the ethnic cleansing committed by the Serbian nationalist warlord Željko Ražnatovic Arkan. We join Vladimír Dzuro on his metaphorical and real journey across the places of investigation in the former country of Yugoslavia and meet some survivors of these cases. What is the landscape of the Balkans, which saw a fratricidal conflict twenty-five years ago, like today? What happened to the people who still live there and to their memory? What is the significance and meaning of justice brought from the outside? The film is inspired by Vladimir Dzuro's bestselling book The Investigator – Demons of the Balkan War (Grada, 2017, and Potomac Books, 2019).
---
CineCulture is a film series provided as a service to Fresno State campus students, faculty and staff, and the broader community. CineCulture is also offered as a three-unit academic course (MCJ 179) in the Media, Communications and Journalism Department. The CineCulture Club promotes cultural awareness through film and post-screening discussions.
Screenings are held at 5:30 p.m. on Fridays in the Peters Education Center Auditorium (west of Save-Mart Center in the Student Recreation Center Building). All films screened on campus are free and open to the public. Parking is free (not enforced) after 4 p.m. on Fridays.
Friday, September 15, 2023
---
5010 N. Woodrow Ave

Fresno
,
CA
93740
Cost:
Free and open to the public.