CineCulture Screening: Lighting Up the Stars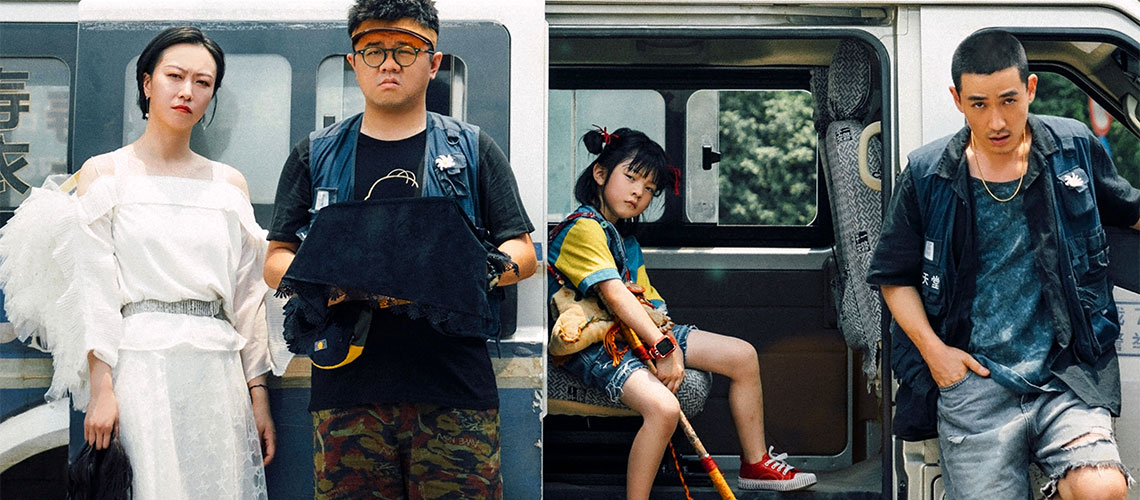 Discussant: Dr. Ed EmanuEl.

In Mandarin with English subtitles.

112 minutes.
Lighting Up the Stars follows the story of a mortician named Mo San Mei (Zhu Yi Long), recently released from prison and facing an uncertain future. His father considers him a disgrace to the family but still sees fit to give his son a chance to turn his life around. Hoping to retire, he decides the time has come to pass the family business along to his wayward son. Without any real say in the matter, San Mei finds himself the new director of the family's small funeral home. Living and working at the funeral parlor, he settles comfortably enough into his new life. But things take an extremely unexpected turn when a little girl named Wu Xiaowen, orphaned after the death of her grandmother, walks into his life. He has no choice but to take Xiaowen in. Can this ex-con find a way to become the father this little girl needs? A truly charming story about life, love, and loss, Lighting Up The Stars is a 2022 Chinese drama-comedy by Chinese director Liu Jiangjiang.
---
CineCulture is a film series provided as a service to Fresno State campus students, faculty and staff, and the broader community. CineCulture is also offered as a three-unit academic course (MCJ 179) in the Media, Communications and Journalism Department. The CineCulture Club promotes cultural awareness through film and post-screening discussions.
Screenings are held at 5:30 p.m. on Fridays in the Peters Education Center Auditorium (west of Save-Mart Center in the Student Recreation Center Building). All films screened on campus are free and open to the public. Parking is free (not enforced) after 4 p.m. on Fridays.
Friday, September 29, 2023
---
5010 N. Woodrow Ave

Fresno
,
CA
93740
Cost:
Free and open to the public.